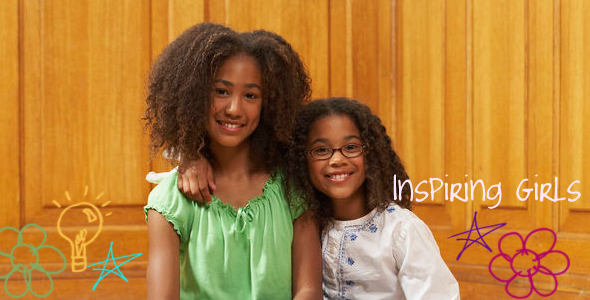 It is my passion and mission to inspire girls and young women to grown up to be confident, and discover their purpose. Here are some links, resources and media picks that are about motivating and empowering girls to become intelligent, confident women.
Please feel free to contact me
at this link
if you would like to add your site to the list.
Also see the
Young Dreamers
section on my blog Dreamfleur and visit my youth motivation website
DreamerENT.com
Sites & Organizations Inspiring Girls

Links & Resources About Role Models & Inspiration for African American Girls




Ruby & the Booker Boys - (Post on Dreamfleur) Book series for young readers - Featuring an African American Protagonist
Women Who Empower Girls
Video: Media Impact on Young Girls - Interview with Shaun Robinson
Correspondent for "Access Hollywood" Shaun Robinson is passionate about inspiring young girls and wrote the book
'Exactly As I Am'
to address issues that affect them. Watch this interview she did about her 'Exactly As I Am' philosophy. (From BraveHeartWomenTV).
Video: "Exactly As I Am" video by Shaun Robinson -
Teen & Tween Girls Talk About Being Confident